German A2 textbook with auto-graded activities
Our German A2 textbook is finally here! Take a look inside this supplemental textbook with an accompanying digital platform that encourages your students to speak and helps them improve their listening skills. Three hundred eighty-three activities, of which half are automatically graded for the teacher, are waiting to be assigned to students.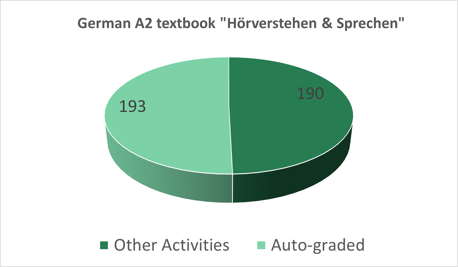 The German A2 textbook is part of the series "Deutsch - Hörverstehen und Sprechen" by SmartClass. It is written by German teachers for German teachers. The authors know the daily struggles of teachers and what every teacher dreams of. So they compiled it for you in one supplemental German curriculum series that focuses on listening and speaking activities. To find out more about the German 1 textbook, click here.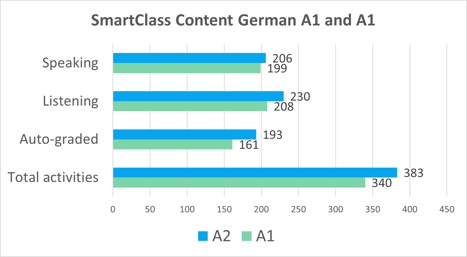 Based on the CEFR, this textbook for German A2 focuses on six general topics in six chapters with three sections each.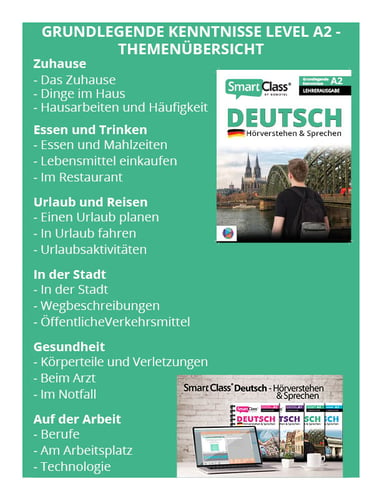 Teachers get a comprehensive teacher handbook with answer keys and valuable tips and tricks.
Students don't need a workbook because the activities are already created in the accompanying digital language learning platform. All you need to do is select the activities you want your students to do, assign them, and let them do their work. Students can work on assignments in class, at home, or on the go. About 50% of activities are automatically graded, so you can focus on listening to the recordings that your students are asked to do. Having a lot of the grading done for you lets you focus on your students' spoken output and drive them forward in their speaking journey.
All of the activities you see in the teacher handbook are already created for you to assign to your students in the corresponding platform called "SmartClassHUB."

As this is a supplemental resource to engage students inside and outside of class, the focus lies in many speaking and listening activities. Grammar is not a focus, but an overview helps you decide which grammar concepts are needed for every chapter section.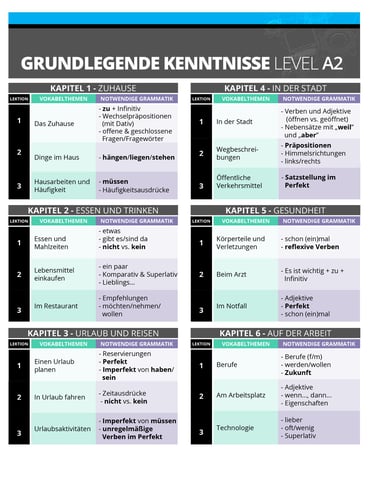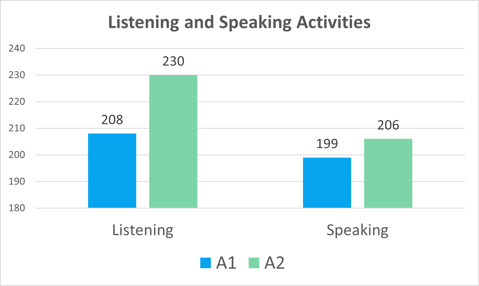 You will find the necessary vocabulary for each chapter/section in vocabulary lists, which also come with recordings of each word and phrase. Thus, students have the chance to listen to and repeat each word as often as they want until they are confident and comfortable with the pronunciation of each word.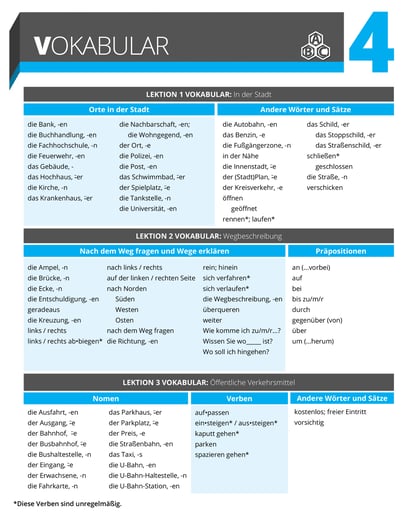 There are also flashcard activities to review the words in their native language, read and listen to the words in context, look at images, and practice pronunciation. Artificial intelligence takes care of grading and correcting students, giving them more and more chances to practice pronunciation and get comfortable using German in real life.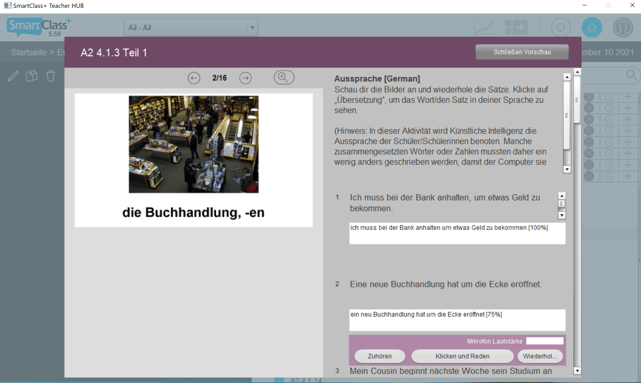 You are not limited to these activities, though. There are 19 different templates that you can choose from to create an assignment with your already-existing materials. Do you have a video, text, or image you love and want to use in an activity? No problem! Upload the media file as an image or PDF and create a Multiple Choice/Fill-in-the-blank, Category Match...activity with it. The platform will automatically grade this activity for you from here on out, and it's there for you to reassign year after year.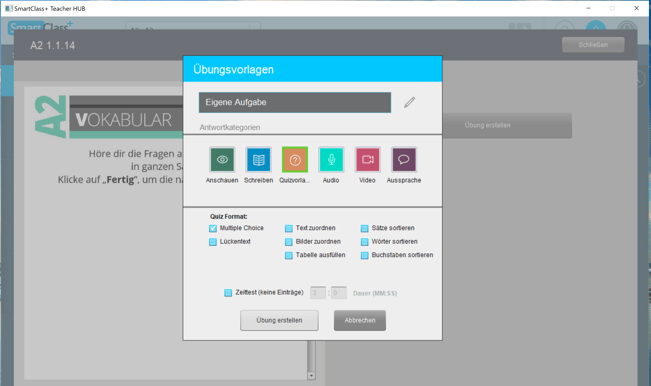 While it seems overwhelming to think about yet another supplemental resource, I believe that this one is the last you will ever need. You can be super creative with the activities created already and slowly import and switch to more of your materials to be housed in the SmartClass HUB. With the automatic grading capability, you will save hours and hours of grading, freeing you to listen to your students' recordings and give them individual feedback. You will see your students become more comfortable, confident, and engaged because you provide them with so many opportunities to speak, listen, and work with authentic materials daily.

To learn more, visit https://www.robotel.com/german-curriculum

or