Testimonial from the University of Costa Rica
The University of Costa Rica takes language learning to the ''cloud'' to benefit more than 3,000 students. As of April 2021, students at the University of Costa Rica will have the opportunity to improve their language skills through artificial intelligence.
At any time and any place. This premise is the foundation of a new virtual possibility for language learning that the School of Modern Languages of the University of Costa Rica (UCR) will make available to more than 3,000 foreign language students.

This is the first language lab that the UCR will be hosting in the cloud, a solution that will allow students to improve their command of the languages they are learning. Among the languages included in the program are English, Italian, French, German, Mandarin, Portuguese and Korean.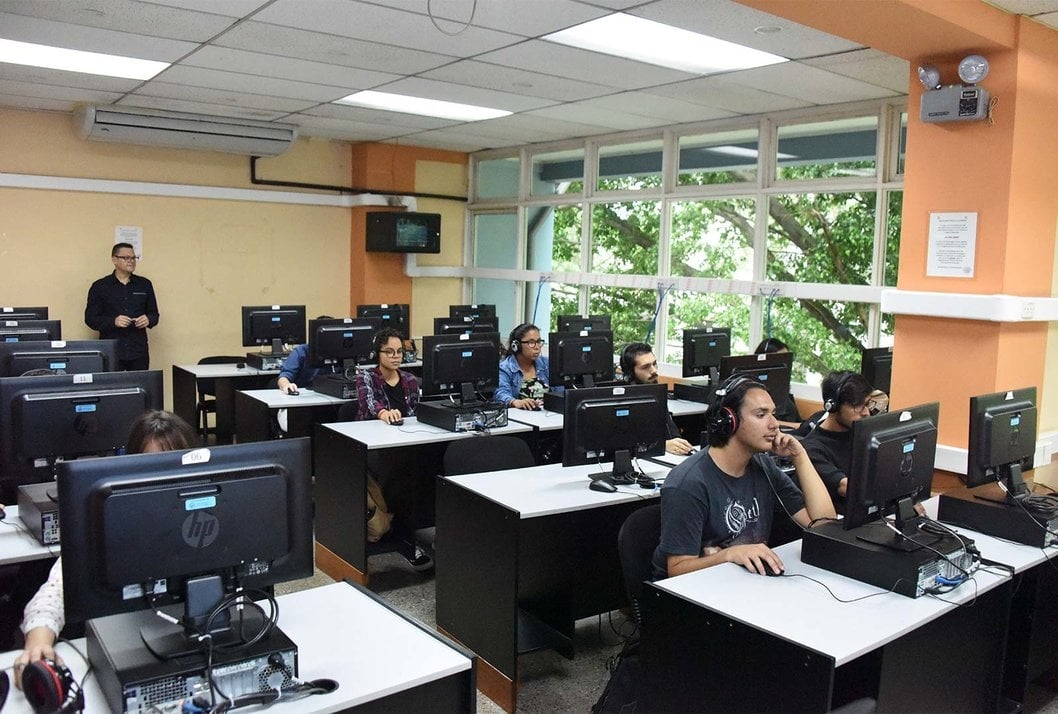 According to Dr. Allen Quesada Pacheco, director of the School of Modern Languages, this is an extremely valuable opportunity for students because, unlike a physical language lab, they will be able to practice without time limitations. The platform will grant them the possibility to perform exercises multiple times and achieve proficiency in four key skills: listening, writing, speaking and reading comprehension.

"One of the main features of a cloud-hosted lab, and one of its most important advantages, is that it makes it easier for us to access the services of the lab 24/7. We are no longer restricted by physical space and specific hours.

In addition, teachers can develop activities they normally do in a physical lab with the additional advantage of planning them asynchronously (for visualization at different times).

The only thing required in this whole process is an internet browser and a device, that can be the cell phone itself", highlighted Dr. Quesada.

UCR's virtual platform is based on the SmartClass Hub system by Robotel, a world leader in this kind of virtual lab solutions, which currently supports the Let's Talk English program. Through this partnership with UCR, this program was even used as a pilot plan by some education centers of the Ministry of Public Education (MEP) during 2020. Dr. Allen Quesada stated that the results of this experience were very positive.

Link to the testimonial on the UCR Website